Deep down we're romantics at heart. I love a bunch of flowers as much as the next girl, but I also love experiences.  More than anything on each birthday I want to DO something rather than HAVE something.  Are you the same?
Here's some romantic ideas for those of you based in London, or those planning a visit to England's capital city.  These ideas can be incorporated into date nights, gift experiences, or a nice thoughtful surprise to make up for forgetting Valentine's Day.
If you happen to plan your date on one of those glorious summer evenings when the skies are clear and London's calling then you're already halfway to romance ❤️
Nice weather
Make a DIY picnic (or grab one from M&S) and head for one of the high points of London.  Primrose Hill (NW3) or Parliament Hill at Hampstead Heath will provide far-reaching city views from the comfort of your picnic blanket. Pop the champagne and watch the city come to life at dusk.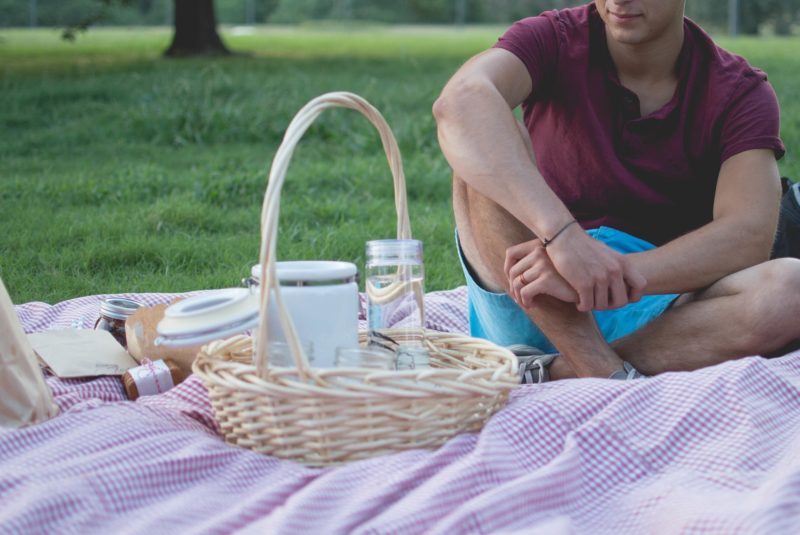 Take a walk through London's largest park, Richmond Park. Famous for the deer that roam freely there, depending on the time of year, it might be a feisty rutting season.  Take your date to King Henry's Mound. The view of St. Paul's Cathedral has been preserved by generations of landscapers who have created a tree-framed sightline from the mound to the dome. The view is now protected and no new building is allowed to impede it.
Fancy sprucing up your Instagram feed with all things British? Why not take an Instagram walking route around London's best sights.  This one you can explore on your own terms.  Here's a suggested route around the Square mile. Add on: Incorporate this into the Jubilee Walkway. While the full route is a staggering 15 miles long, but you can use this condensed version at just 2 miles.  
Hire bikes and cycle through one of London's royal parks. Regent's Park and Hyde Park are both good options for zone 1. A bit further East consider Victoria Park.  Remember that bike hire isn't available everywhere throughout the city so be sure to know where the docking stations are near your destination.  
One of the world's best known board games is on your doorstep. Use this handy map and make the most of your Oyster Card daily cap to explore the entire Monopoly board.  Everything from Leicester Square to Old Kent Road is ready for purchase.  Can you afford it?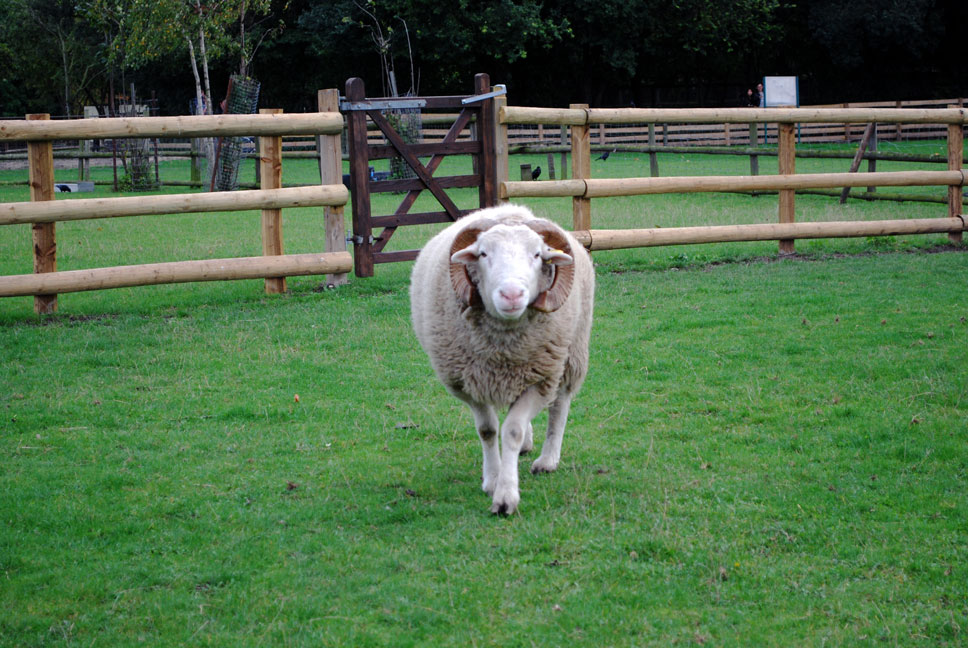 Feeling out of touch a need a little bit of some country goodness? Forget the horrific rail fares and get your farm fix in the city.  Try out one of London's City Farms. This is the time to leave the stilettos at home and put on your wellies to muck in. Most farms allow you to feed the animals so take along some lettuce or carrots and be prepared to be licked.  It's a good idea to ensure your date is an animal lover beforehand!
Read More: Exploring London's City Farms
Jump on a Thames Clipper to see London from the water.  Use your Oyster Card to get the cheapest fare as you cruise along one of the great waterways.  Want some tourist information? There's a free app you can download to your phone to give you historical facts and details about each landmark along the route.  
Embrace romance skin to The Notebook and take a boat ride! Many of London's royal parks have lakes which you can boat, for a fee.  Hyde Park and it's famous Serpentine have row and pedal boats you can hire.  £10 for 30 mins, nawww how romantic!  Battersea Park is another option with row or pedal boats around the lake in the summer, July to September, £8 for one hour.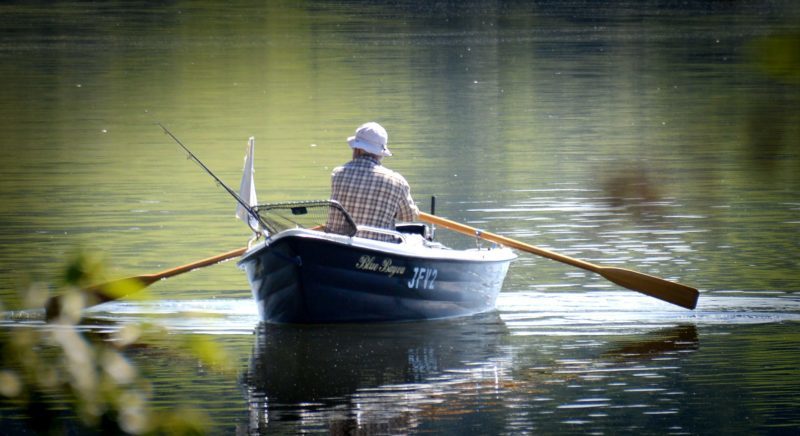 Markets
Explore one of the many markets in London.  Head to Camden Lock to explore one of the most diverse neighbourhoods in London. While you're there take in the street art in the area.  East London more your style?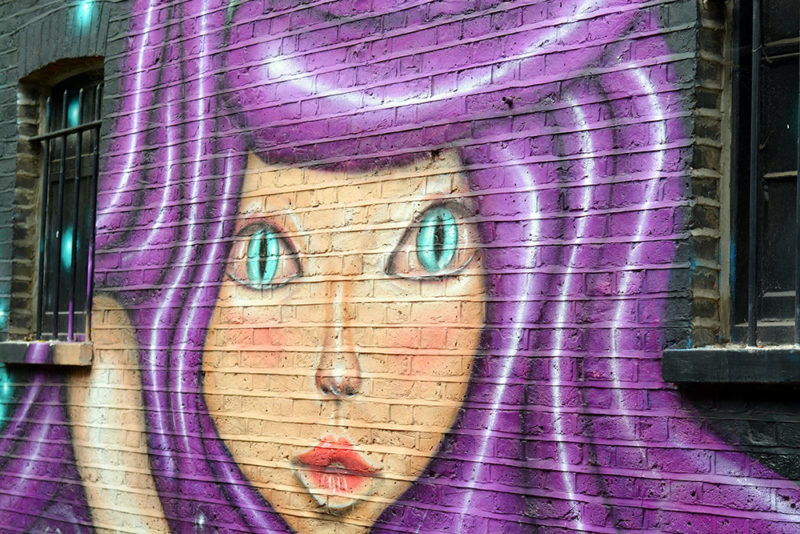 Continue to embrace the ever-changing landscape of London's street art scene in the hipster haven of Shoreditch which is home to the largest collection of street art in London.
Read More: Camden Street Art
Heading into Central London? Aim for The Tunnel, Leake St (just off York Street) near Waterloo. Here you'll find a large authorised graffiti tunnel filled with ongoing and ever changing pieces to fill your instagram account.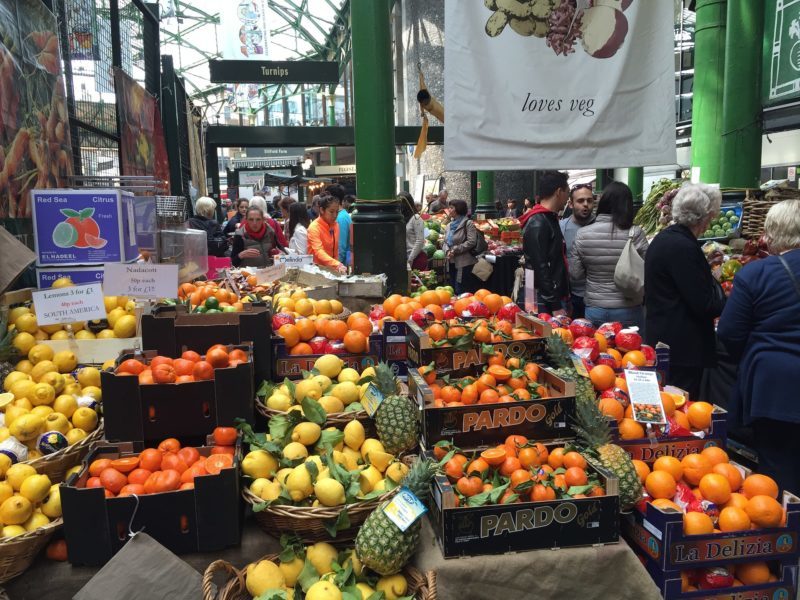 Keen to grab a lunch on the run or sample a few dishes? If so then you should definitely head to Borough Market. As London's oldest food market, it has been serving the people of Southwark for 1,000 years and as you can imagine, it gets REALLY busy.  
If the weekend crowds from Borough Market get too much, take a one mile stroll down Southwark to Maltby Street Market.  Pop up restaurants tables spill out onto the pavement and an array of smells will tempt your taste buds.  
Landmarks
In 1666, a small fire at a bakery on Pudding Lane was the catalyst for the Great Fire of London which saw most of the wooden Medieval city of London burn to the ground. The Monument, commemorates the Great Fire of London and celebrates the rebuilding of the City. It's said if you lay The Monument down it reaches the starting point of this monumental fire.  
Take your date to The Monument for a workout like no other. 311 steps in a spiral-shaped staircase inside the column lead you to the top of The Monument. A slightly claustrophobic experience so you might want to check how your date feels about confined spaces.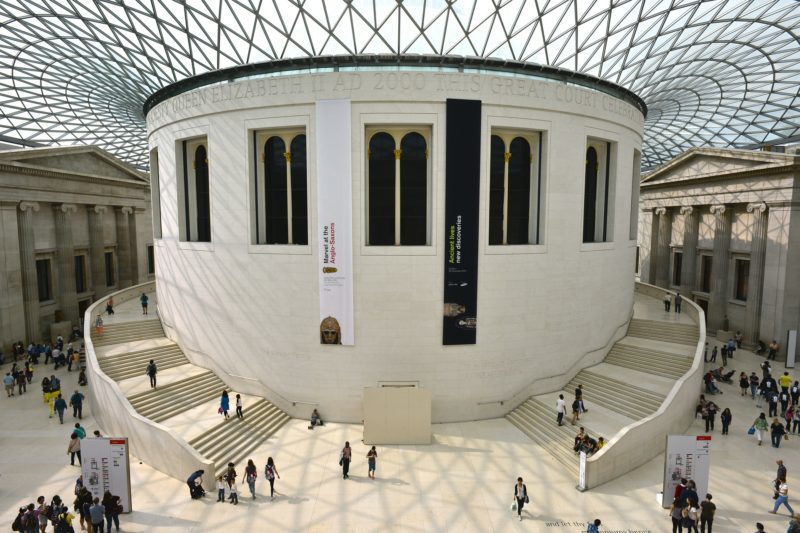 Any one of London's incredible museums can be learning an excellent experience.  If you want more, many offer tours which you can join for free.  The British Museum, a perennial favourite for many Londoners, houses a wealth of priceless artefacts. Share ooo's and ahh's as you discover Egyptian mummies, Assyrian lions, The Rosetta Stone, Parthenon Marble (Elgin Marbles) and so much more.  
Should you time it right, you could experience 'Lates'.  One night a month many museums in London open in the evening.  At the Science Museum in South Kensington, the museum is opened as an adults-only, after-hours theme night.  Inspiring, enlightening and unbelievably good fun, stroll the Science Museum while sipping wine. Amazing!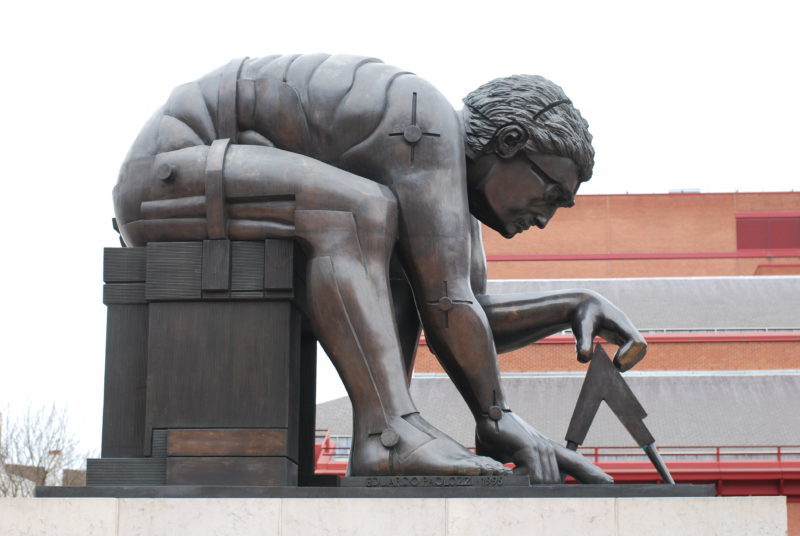 The British Library hosts more than 200 beautiful and fascinating items. Unless you're a bookworm, perhaps a library isn't the first choice for a date but it's certainly somewhere you could spend a few hours. Wander through the ever-changing collections and appreciate, the literary treasures including Gutenberg's Bible of 1455, letters from English royalty, the Magna Carta, Lewis Carroll's Alice's Adventures in Wonderland and Leonardo da Vinci's notebook. Don't miss the handwritten scribblings of the fab four, the Beatles.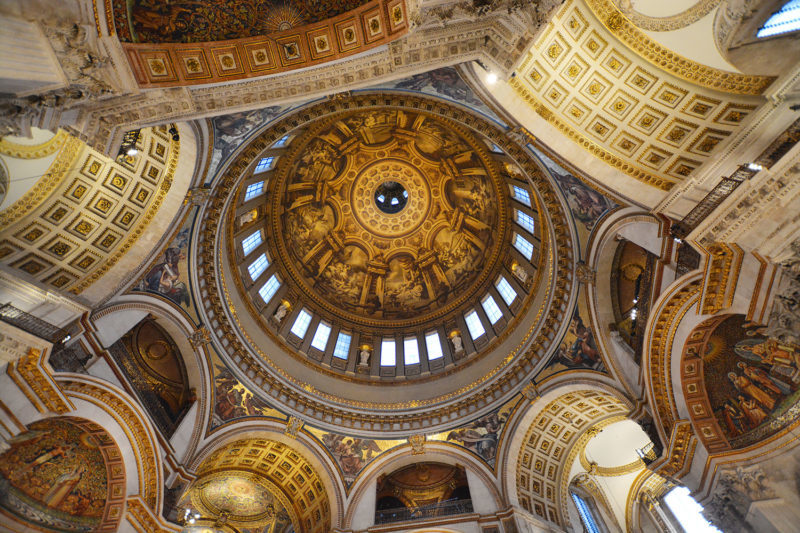 Many of London's famous landmarks cost more than £10 to visit unless you can score a good 2 for 1 deal. St Paul's Cathedral is worth a visit although a hefty admission fee applies unless you enter as a worshipper.  Instead, why not try the rooftop of One New Change Shopping Centre for unrivalled views of the iconic St Paul's Cathedral.  Best of all? Its free! Turn up the heat and splash out on a cocktail at the rooftop bar Madison, which just scrapes in on budget.  
Read More: Discovering London – St Paul's Cathedral
If you're organised, book you and your date into the Sky Garden at 20 Fenchurch St. Entry is free and a round of drinks should cost you around £10. Expect plenty of seating and superb views over London's sprawling metropolis.  
Wet weather/Inside activity
A new addition on the London skyline, the Emirates Cable Car spans the Thames near North Greenwich to Royal Victoria DLR station. As you pay each way and you can use your Oyster card to it make it an easy joyride across the Thames for a bird's eye view of the city and the O2 arena.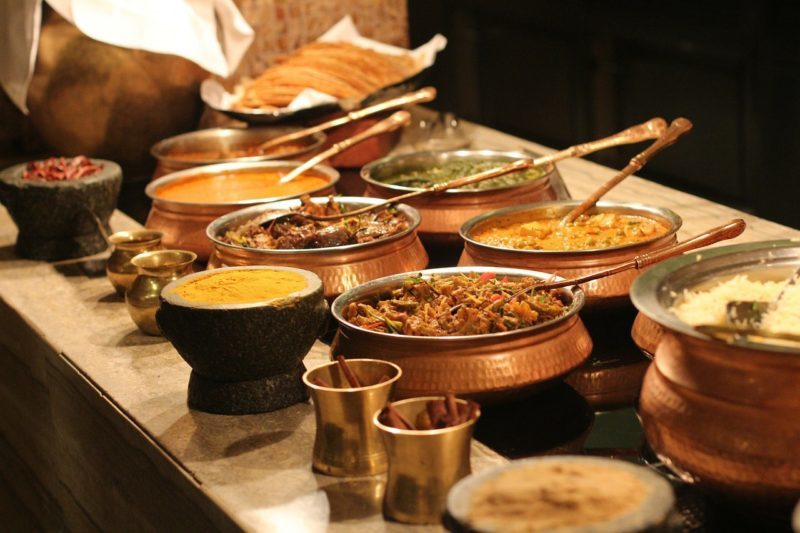 Go for a curry. Alongside fish and chips, a curry is a London staple. The go-to dish for many Londoners after a boozy late night. The home of curry is on Brick Lane in East London.  
In central London and, surprise surprise, it's pouring? Be a kid again at Namco at Southbank.  Get competitive on the dodge em cars or show off your moves with Dance Dance Revolution.  There's ten-pin bowling and plenty of pool tables as well as retro arcade games. Everything is token-operated so you can keep to budget.  
Ever thought you could go to the theatre for less than £10? Several theatres offer very cheap standing tickets, for as little as £5.  If this is a special date you might want to fork out a bit more an actual seat as availability of standing tickets can't always be guaranteed.
Standing tickets at The National cost just £5. They're available at most productions on the day of the performance. Expect to stand at the back of the circle where there are clear views but there is nothing to lean against.
Need some Bard in your life? Shakespeare's Globe offers 700 standing tickets for every performance. Standing offers the best view of the stage for the low low price of £5.
Putt Putt Golf, aka Crazy-Golf, has made a resurgence in recent years.  Modernised by adding a splash of hip with some recycled goodies from council pick-ups and charity shops plus some black lighting and fluro paint and you've got JunkYard Golf.  Add cocktails into the mix and you've got the beginnings of a fun date night.  It just scrapes into the tenner category at £9.50 incl those sneaky booking fees.  
Final thoughts
There's so many wonderful things to experience in London, forget the gift, discover it together.