Leuven is a city in Belgium, just 30km west of the capital Brussels.  This compact University city packs a punch with lots to see and do during a short stay.
We were only in Leuven for a very short time and wanted to make the most of our visit. For us, finding a hotel that was right in the heart of the city but also had parking was pivotal to making the most of a weekend break.  We needed something that was just a short stroll to the Old Market Square, St. Peter's Church, Leuven Town Hall and Ladeuzeplein, so the city was right on our doorstep.
With 75 rooms spread over five floors and included free WIFi, the 3-star ibis Leuven Centrum was the smart choice for our city break. ibis is Accor Hotels budget-friendly hotel range. They're very similar all over the world and we have stayed in them many times. The rooms at ibis are basic but sufficient and once you've stayed in one, you know exactly what you'll get next time.
The Rooms
Our room was a large double on the top floor, accessible by the elevator. With a single skylight style window on the sloped ceiling, our views stretched over the roofs of Leuven across to striking Romanesque St Peter's Church which dominates the main market square. The room was well designed and perfectly adequate for our short stay in Leuven.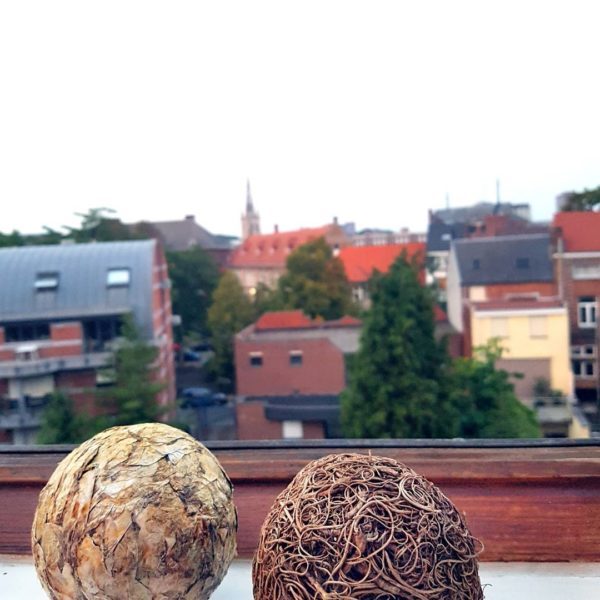 Our bed was a Sweet Bed, the trademark ibis intellifoam core mattress and topper which is consistently one of the most comfortable hotel mattresses. The bed is made up with crisp white linens and a couple of furry throw pillows against a beech timber headboard. There were just two pillows on the bed, but if you're anything like me, you like them stacked up. Without hesitation I make use of the additional pillows stored in the wardrobe.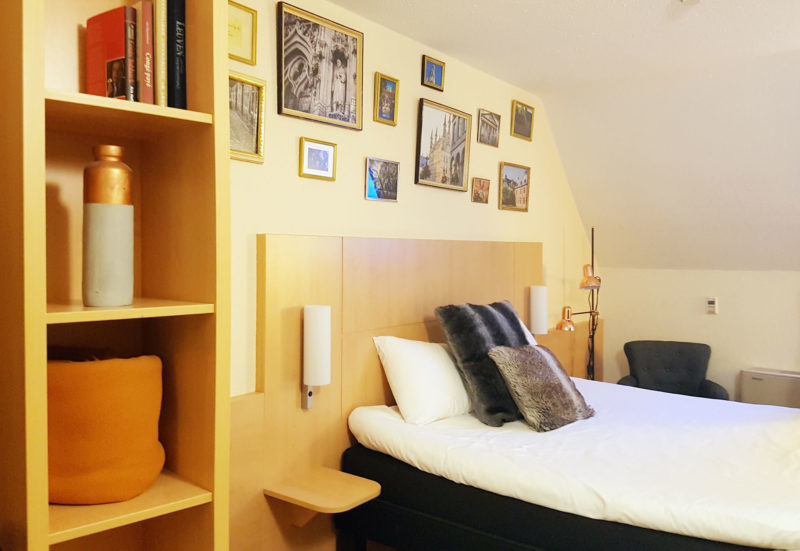 The ensuite bathroom featured all the usual conveniences plus a walk-in shower. Steady and consistent water pressure, it's a functional bathroom with more than enough towels. The ibis model doesn't provide small miniature toiletries, something we knew from previous stays so I packed our own. I'm not a fan of the fluorescent tube lighting, which doesn't really do anyone any favours and also tends to be a challenge for make-up application. However, I do make full use of the convenient wall mounted hairdryer.
Our room included a desk and wall-mounted flat screen TV, a small wardrobe and luggage rack. Also added was a bookcase complete with books, and an on-trend copper freestanding lamp beside the single reading chair.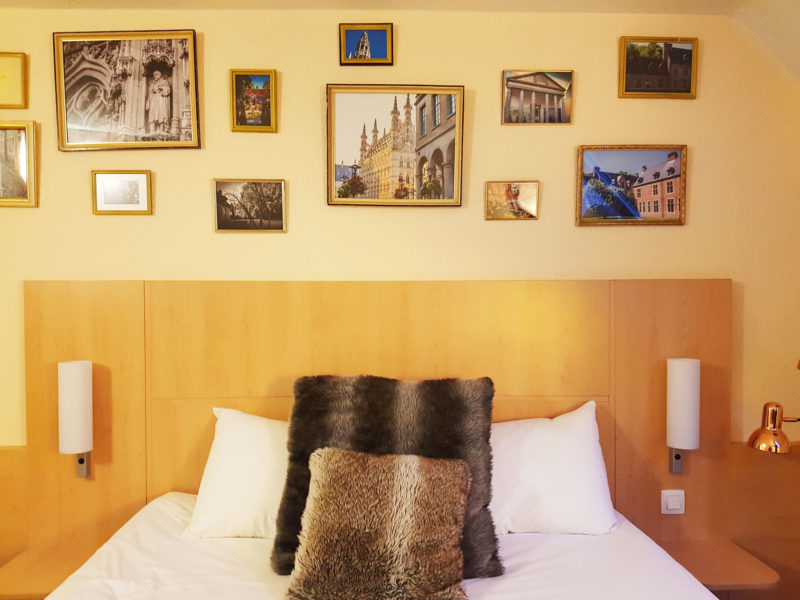 One wall was decorated with a dozen small mismatched frames featuring pictures of the the old city centre and focal shots of the iconic 15th-century Gothic-style Town Hall. I stopped and wondered who took the photographs when I noticed the note which revealed the photographs and prints curated by the local ibis team. I started to wonder if they're in the market for any more. Perhaps some my own?
Breakfast
The all-you-can-eat style buffet breakfast was an added extra. Continental options of cereal, pastries, fresh fruit, cheese, cold meats and bread. Hot food was limited to scrambled eggs, bacon and a waffle maker.
We love our coffee so it was good to know there were options. ibis Leuven offers an automatic coffee machine plus cafetières for any guests wanting pressed coffee over espresso. We loved the branded coffee mugs with a little morning motivation printed on them.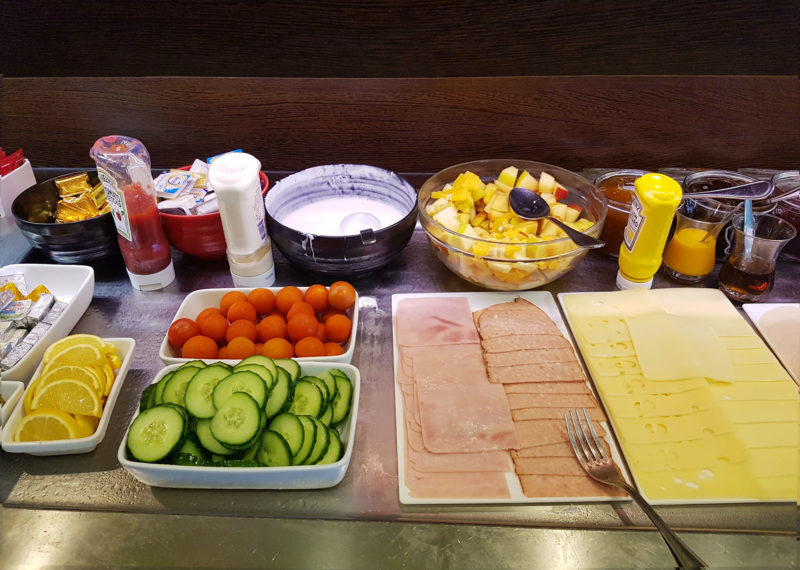 The waffle maker appeared too challenging for me without 3 cups of coffee, but the gentleman before me was clearly a skilled waffle-maker, I stood in awe as he lathered his creations in butter and syrup before devouring them in front of his breakfast companion.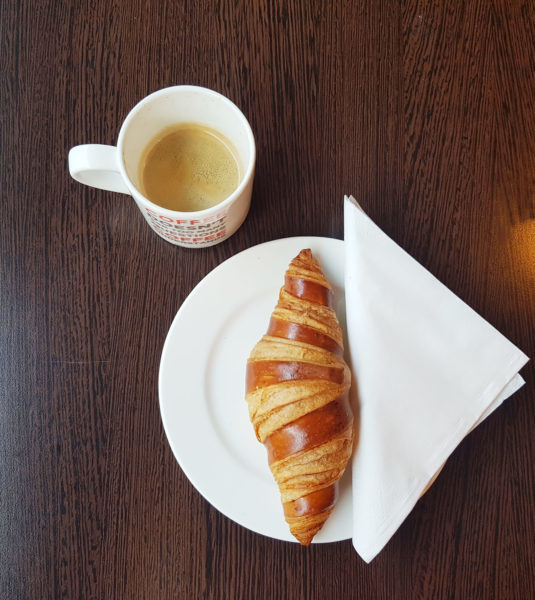 Reception & Facilities
Reception was manned 24 hours a day by a troupe of chipper staff who were more than willing to provide us with a list of their favourite eateries and bars around town.
Speaking of bars, the hotel has a well stocked bar and some stylish chairs and sofas where guests can chill out with laptops or books and relax with a nightcap.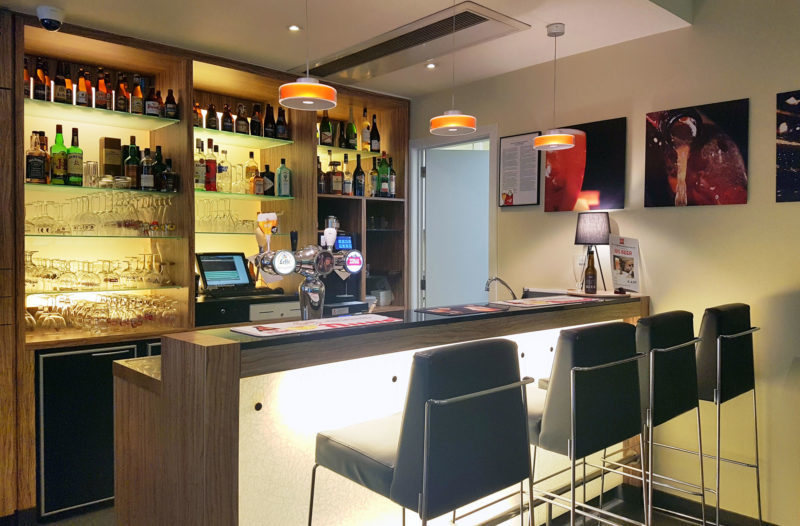 This city-focused hotel has limited onsite entertainment in the form of a foosball table and internet-connected PCs should you not bring your own device(s). Given the city centre location, there's very little need for a gym or a pool.
There are two levels of car parking available for guests at an additional expense. The parking spaces aren't bookable and are very tight. Guests with larger cars may struggle if it's busy.
Final Thoughts
Overall the ibis Leuven Centrum is an affordable well-placed choice for a short stay in Leuven. With a quiet aspect, parking and proximity to the city centre it was spot on for our weekend in Leuven.
The Essentials
ibis Leuven Centrum
Where: Brusselsestraat 52, 3000 Leuven, Belgium
Cost: A double room starts at £60. Parking is €14/day.
Food & Beverage: Breakfast is served in the restaurant daily between 6.30-10am and the hotel bar is open 24 hours.
More information: ibis Leuven Centrum | Read: Trip Advisor reviews | Reserve your room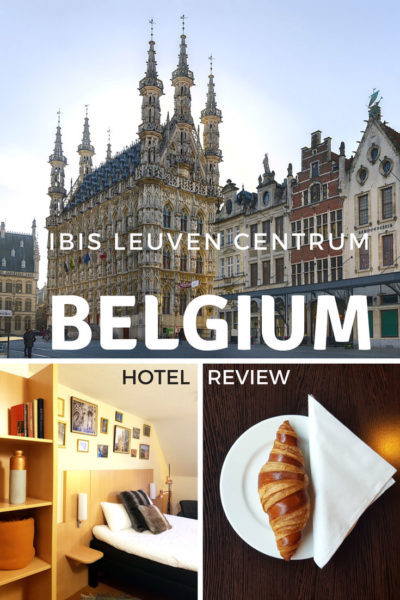 Disclaimer: Roaming Required were guests of ibis Leuven Centrum in return for an honest review. All opinions and content remain our own. We were not financially compensated for this post.