Croatia still remains a hidden gem.  Those that have been, go back regularly. Those that haven't wonder what all the fuss is about.
Croatia is relatively cheap so a summer road trip along the coast is not only affordable but will leave you with the warm and fuzzies.
Where to visit: Mainland or Islands?
Visiting Croatia people will tell you to ditch the car, take a boat and cruise the islands.  Sure, that's one way to see Croatia.  But it's not the only way.  Cruising the islands is great if that's all you want to do, lie on a boat, drink cocktails and watch the waves roll in.  What if you want to explore a bit more and you're on a fixed schedule.  You can see a lot of Croatia from the mainland without going back and forth over the islands.
North to South, here's the top 9 for any Croatia summer road trip:
Rijeka/Opatija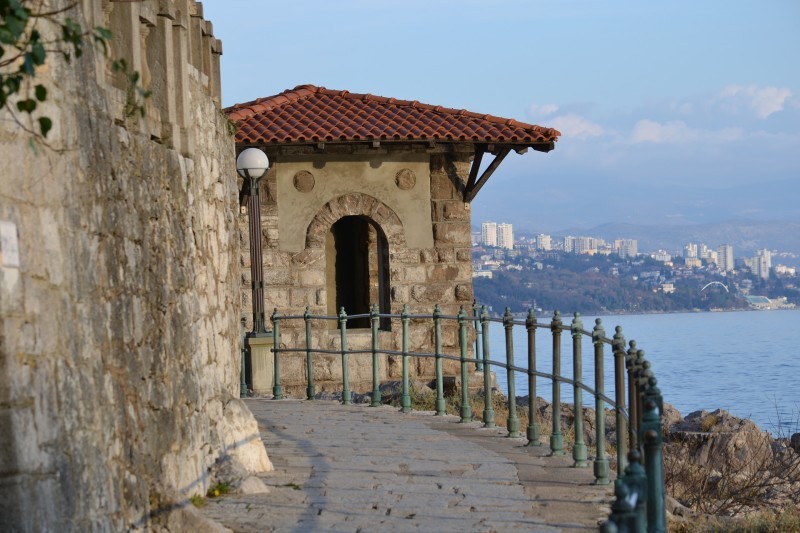 Starting at the most Northern point, Rijeka is a transport hub and major ferry port.  It and its nearby neighbour Opatija,  are the gateway to the Croatian Dalmatian coast.
East of Rijeka/Opatija is the Istria region.  The Istria is a big foodie hub, famous for truffles and wine so if food is your thing, consider adding the city of Pula and other parts of the Istria region onto your itinerary.
Plitvice Lakes National Park

One of the most famous attractions in all of Croatia, this UNESCO world heritage site is unlike any other.  It's almost 300 sq/km comprising of lakes and waterfalls full of blue and turquoise colours that visitors just can't get enough of.
It's busy, if you're arriving by car, the tip is to arrive as early as you can, before the day trip tour buses arrive.  Get a head start on the large groups by walking the narrow boarded walkways before they arrive, then you can enjoy the views and waterfalls without fear of being accidentally pushed in.  Keep your clothes on, swimming at Plitvice is forbidden.
Pag (island)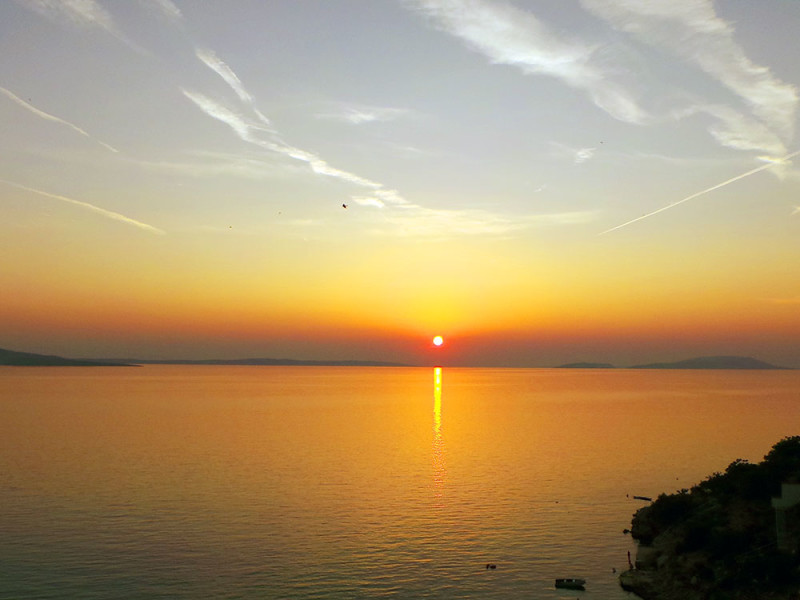 A sneaky way of experiencing some of the Croatian islands is to put your car on a ferry from Prizna and drive through the island of Pag, the home of lace.  It is possible to visit Pag without taking the ferry but if traveling from North to South (or vice-versa) but taking the ferry one-way is the most time-efficient way.
Outside jaw dropping views of the Adriatic sea and a bustling nightclub scene, Pag is famous for three things. Lace, wine and cheese.  Many farmers sell their wares on the side of the road, including Pag cheese, don't be afraid to stop to sample their wares.
Zadar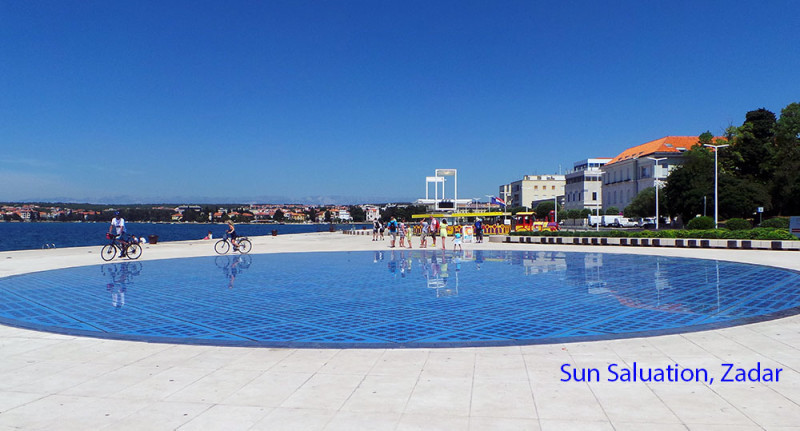 Zadar was a pleasant surprise, almost a secret discovery.  I only knew it's existence after a fellow Aussie expat moved to the area and shared some amazing photos.  From that alone I was sold.
This peninsula town full of history and ruins, it offers visitors an array of options and appeal.  Food, beaches, museums and more.  The thing I enjoyed the most about Zadar was the country feel.  It was perfectly weighted between entertaining, relaxation and experiences.  Just enough restaurants, accommodation to be shared amongst travellers without feeling like the only visitor, or worse, one of ten thousand that day.
Don't miss: Sun Salutation,  the funky multilayered glass plates that act as solar panels to collect the sun's energy during the day.  Visit at night to see the light show.
Don't miss: Sea Organ, an eerie musical instrument, which plays music by from sea waves and tubes located underneath a set of large marble steps.
Sibenik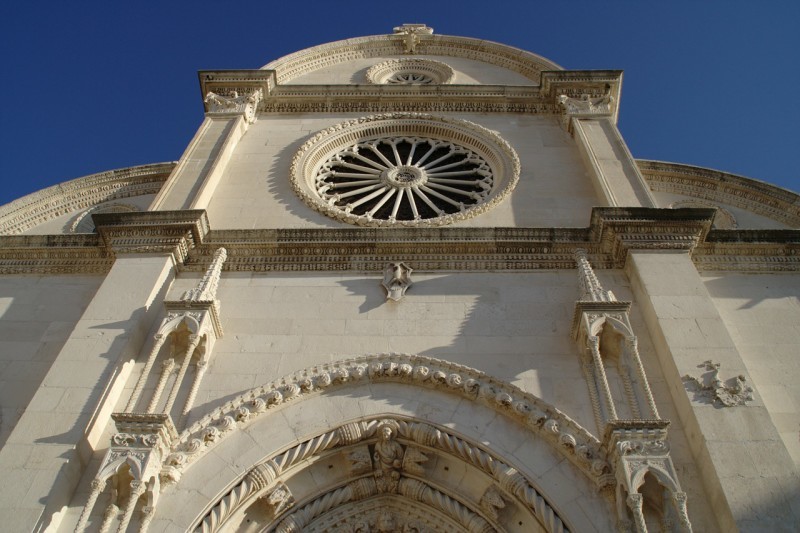 This gorgeous medieval city is a bit rough around the edges.  Don't be put off, push through and you'll enter a world of steep cobblestone backstreets which lead down to the serene bay.  If that's not enough, there's the Cathedral of St James, another UNESCO site and St Michael's Fortress to see.  Sibenik makes a great launching pad for visitors to Krka National Park.
Krka National Park
Croatia's second most famous National Park, Krka is remarkable untouched natural beauty.  It's prize over Plitvice is that visitors can swim in the fresh waters.  Once again, time your visit early to make the most of the park before the day trip tour buses arrive from the major cities.
There's little to no changing facilities and no lockers for secure storage.  This is rural swimming at its best, so pack what you need and be prepared to change behind your towel.  A large sarong would be handy.
Trogir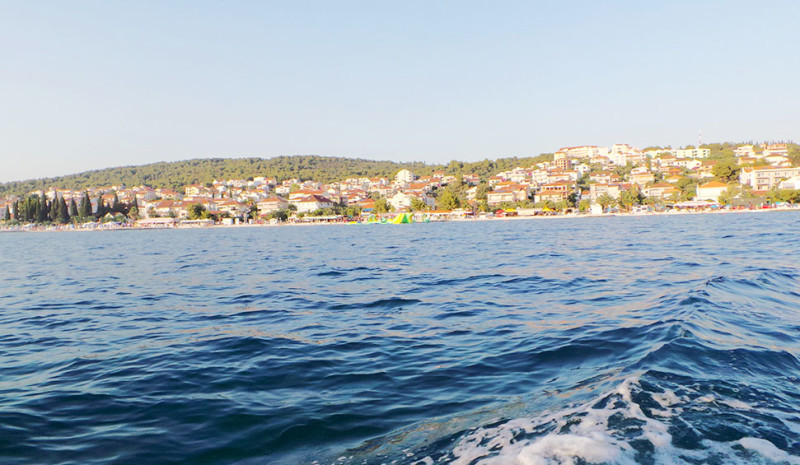 Great examples of architecture and set within medieval walls, Trogir resembles a mini Dubrovnik.  Many visitors to Trogir are on a day trip from Split.  Do the opposite, stick around a little longer after the day trippers have left and see Trogir in its true light.
Get lost in the cobblestone streets, feast on some locally sourced seafood or stop by to see the Cathedral.  The historic old town has UNESCO status.
Split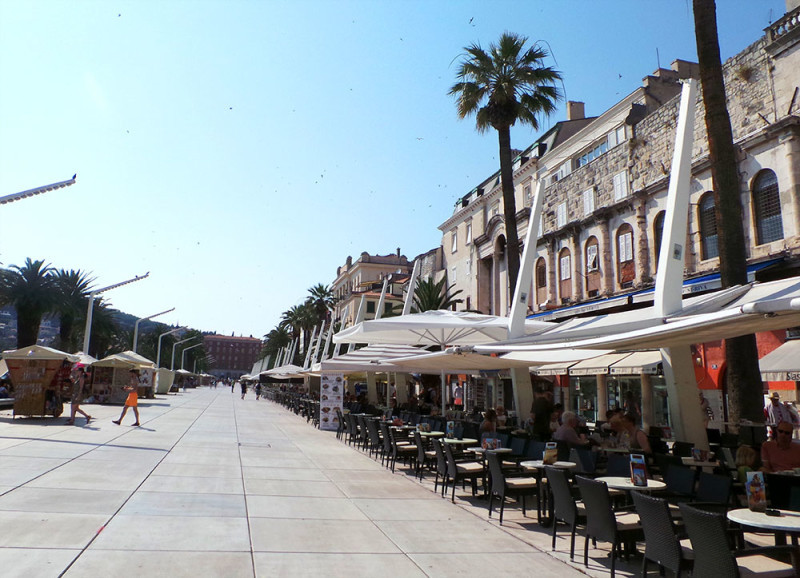 One of the two big name destinations for Croatia, Split is often used as a launching pad to explore the nearby islands.  It has a lovely revamped Riva (Esplanade) to cope with the demands of tourism.
Split has one of the finest examples of Roman monuments. The Cathedral and the Diocletian's Palace are well worth a look.  Wander the streets of Split with an ice cream and your camera in hand, beauty is all around you.
Don't miss: The Diocletian's Palace (UNESCO site)
Dubrovnik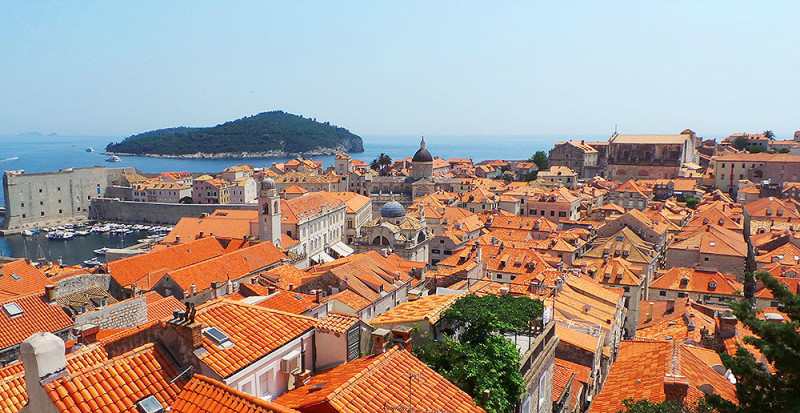 The beautiful and bewitching Dubrovnik is on everyone's hit list for a Croatian summer road trip.  The combination of the Mediterranean lifestyle with fabulous architecture gives Dubrovnik a unique appeal.  A popular port for cruise ships touring the Med, Dubrovnik can get extremely busy in summer.
Walk along the ancient city walls, marvel at the medieval fortifications and explore the Placa and the pedestrianised Old Town, another UNESCO world heritage site.
The city walls act as an insulator from the sea so if you're visiting in the height of summer, be warned.  Dubrovnik Old Town can be stiflingly hot.
Some of the whimsical charm is starting to vanish from Dubrovnik as much of the Old Town is now dominated by the tourism industry.  The cobblestone alleyways lined with hotels, holiday apartments, countless restaurants and cafes however somehow it still holds an appeal.
Don't miss: Walking the ancient city walls and the grand arched gates (one at each end, Pile and Ploče).
Are you planning a summer road trip? 

Looking for more Croatia road trip ideas?

Check our Croatia Pinterest Board below