Yearning for yet another adventure it was the region of Lazio, the countryside outside Rome that was calling my name.
It's just what I needed with its green rolling hills, the extensive vineyards, olive groves and fruit trees dotted throughout the landscape and that general farm-country scent. I love Rome, you should already know that.  With magnificent sights like the Colosseum, Roman Forum and piazzas like Campo de' Fiori there are times when you just need that slower pace.  I found that in Palestrina, Lazio.
Discovering Palestrina
The ancient city of Palestrina, is 35km east of Rome and sits atop a spur of the mountain range of Monti Prenestini. Peek between the houses along the ancient cobblestone streets and on a clear day you can see the ancient capital of Rome in all its grandeur.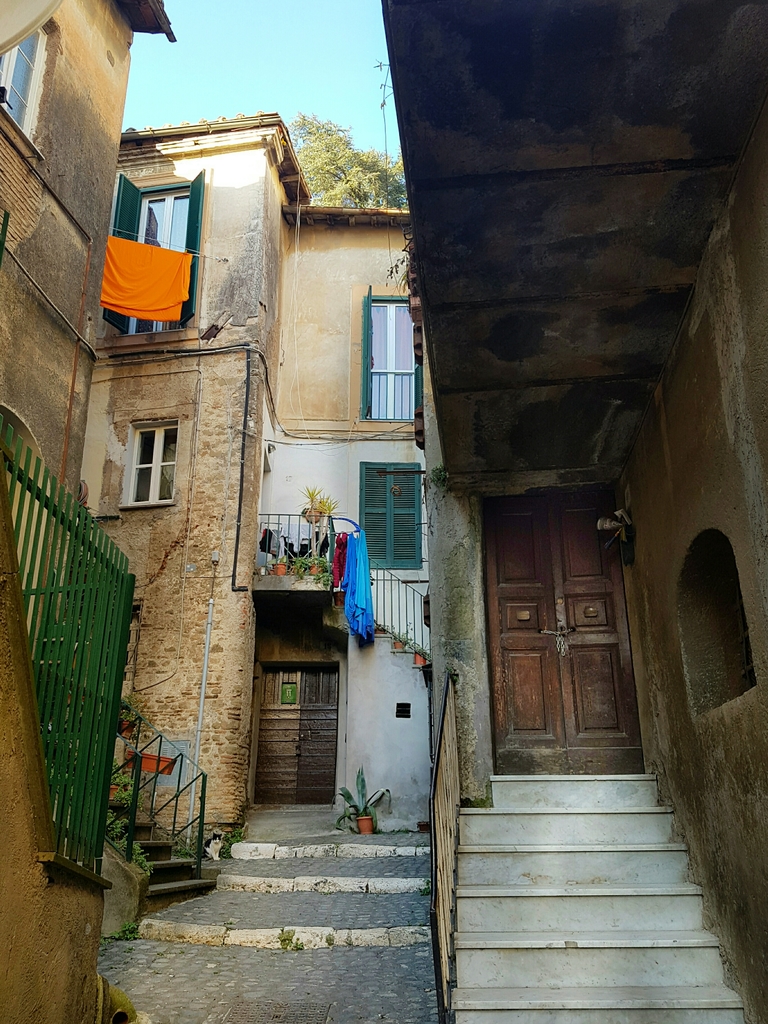 Historically, the site of Palestrina has records dating back to 7th century BCE, and became a popular destination for Romans to escape the stifling summer heat throughout the Roman Empire. The cool breezes of ancient city of Palestrina made it a favourable destination as a summer resort of wealthy Romans.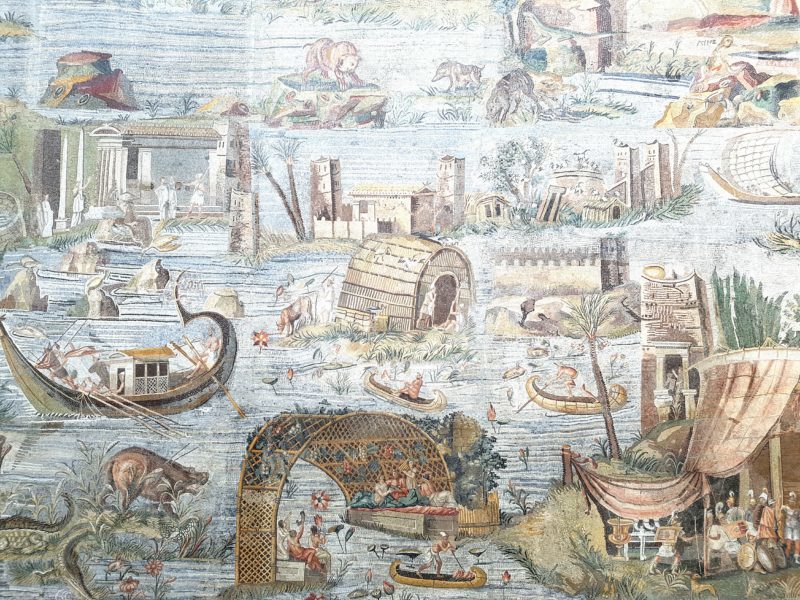 Astonishingly, a temple and sanctuary which was built in approximately 120 BCE still stands today. Explore the remains of the Fortuna temple through the National Archaeological Museum.  During your visit, be sure not to miss the Nile mosaic of Palestrina, a late Hellenistic floor mosaic depicting the Nile River in its passage from Ethiopia to the Mediterranean dating back to circa 100 BCE.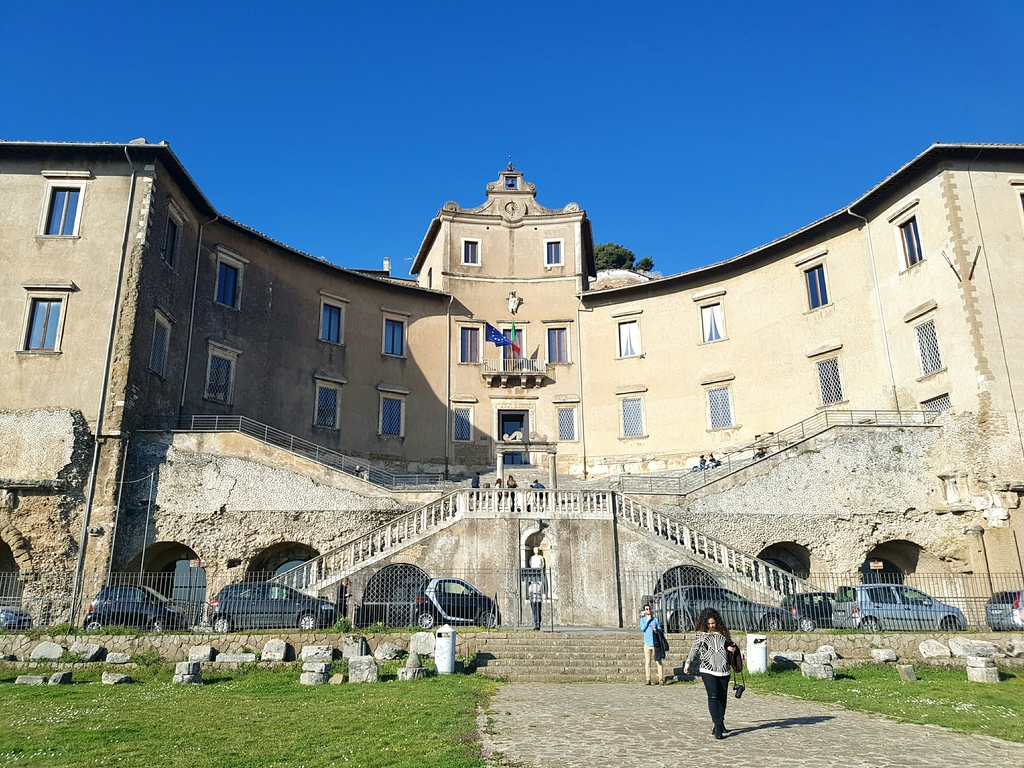 In the summer months, Palestrina offers an array of events and festivals, I've got my eye firmly planted on returning for the strawberry festival and also the Giglietto in August. The Giglietto Festival is dedicated to the distinctive fleur-de-lis shaped sweet biscuit typical of Palestrina brought here by Barberini following their stay/exile in Paris in the 17th century. The technique of making of Giglietti requires particular skills which have been handed down through generations of only a handful of families.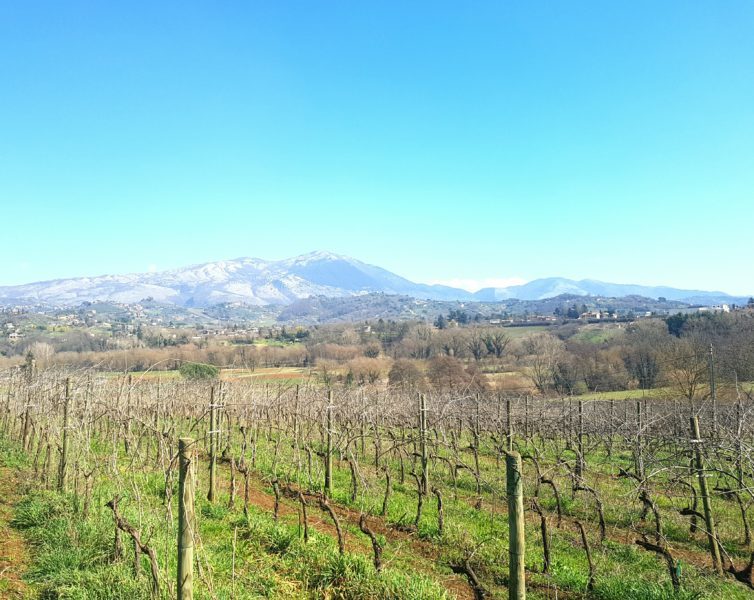 Other towns in the area have plenty of festivals dedicated to a variety of delectable delights. Wine, chestnut, and wild boar festivals all rate highly but it doesn't end there. In traditional fashion, towns in Lazio offer regular open air markets. Zagarolo's farmer's market every Sunday is a good place to start to find that fresh produce to fill your fridge. If you're lucky and time your visit right, you could pop into Tivoli for their Slow Food Earth Market which is on the second Saturday of each month.
More the outdoors type?
Take a wander along the Akropolis route which winds through beautiful places in the mountain villages, picturesque landscapes dominated by the monumental Castle Saint Pietro Romano.  The nearby Appenine mountains offer activities for the adventurous; hiking, climbing, horseback riding, also rafting and canyoning on the lakes.
Alternatively, tour through enchanting gardens and make chat with the helpful locals to find nearby farms for wine, cheese, organic honey and gourmet chocolate tastings.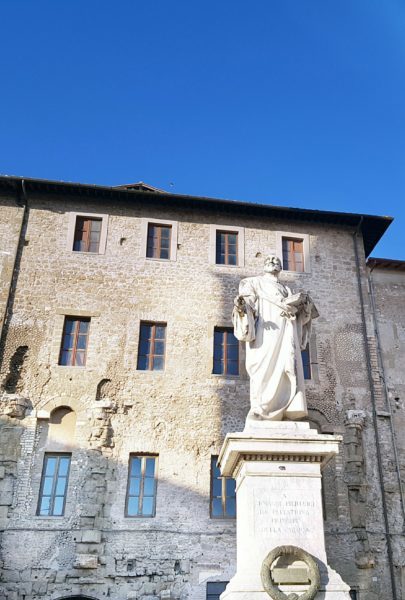 You've surely heard of the Camino de Santiago but unless you're a religious pilgrim you may not have heard of the via Francigena; an ancient medieval route which connected Canterbury in England to Rome which runs right through Lazio.
Where to stay in Palestrina?
During my visit to Palestrina I stayed at Altavista. Renovated with all the mod-cons while still keeping its old-world charm, this double storey two bedroom holiday home offers impressive panoramic views.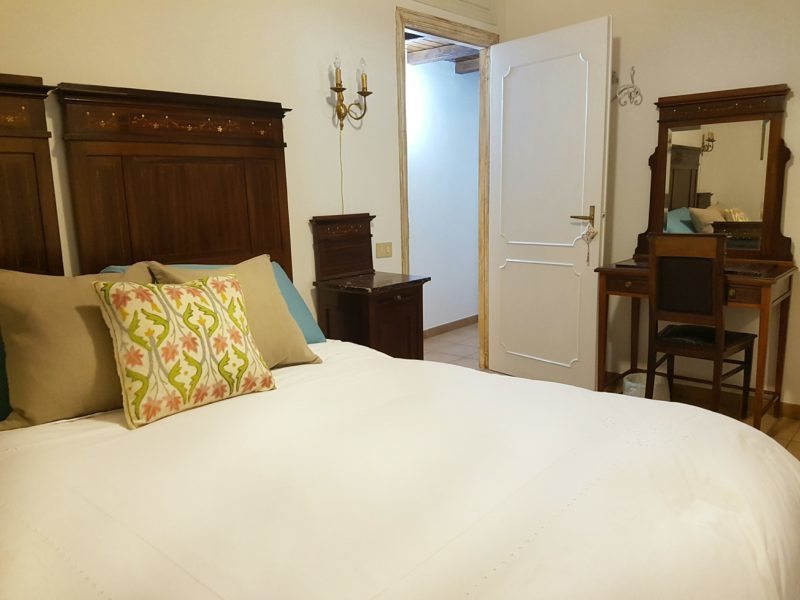 Furnished with tasteful antiques and a peaceful elegant atmosphere, each bedroom comprises a new queen size mattress encased in an antique bed frame adorned with luxury embroidered linens, sitting chairs and a large wardrobe. One room also features a mirrored dressing table.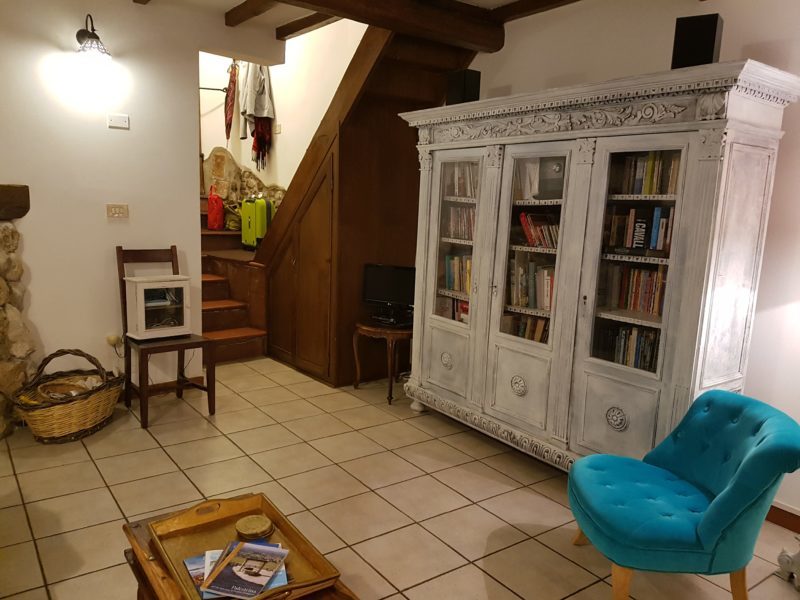 Self-catering holiday homes offer the benefit of using locally sourced produce to create something special.  At Altavista I found a fully equipped kitchen with everything I could possible need along with a SMEG fridge ready for me to fill.  Altavista owner Jen, ensures there's a stash of coffee and tea to get your morning started.  There's also a Moka Pot for the courageous souls who have figured how the pot actually works although I had to YouTube it using the free and fast WiFi!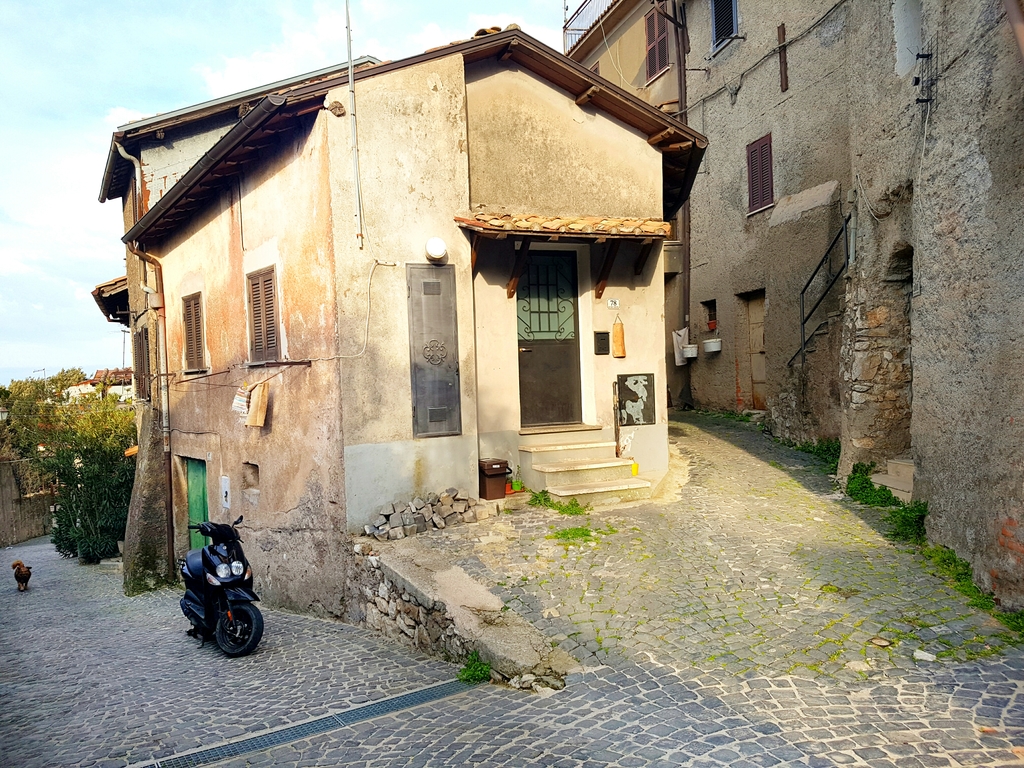 On a nice day you could set off for a leisurely jaunt through the tiered village to while away the hours but not before having brunch on the balcony with expansive views over the central Apennines mountains and the hamlet life below.
Palestrina isn't where I'd stay if I was wanting a weekend in Rome. Palestrina is a quiet tranquil destination, where you hire a car and head into the Roman countryside and explore small villages and towns you've never heard of. It's here where you'll pay local prices for a local experiences.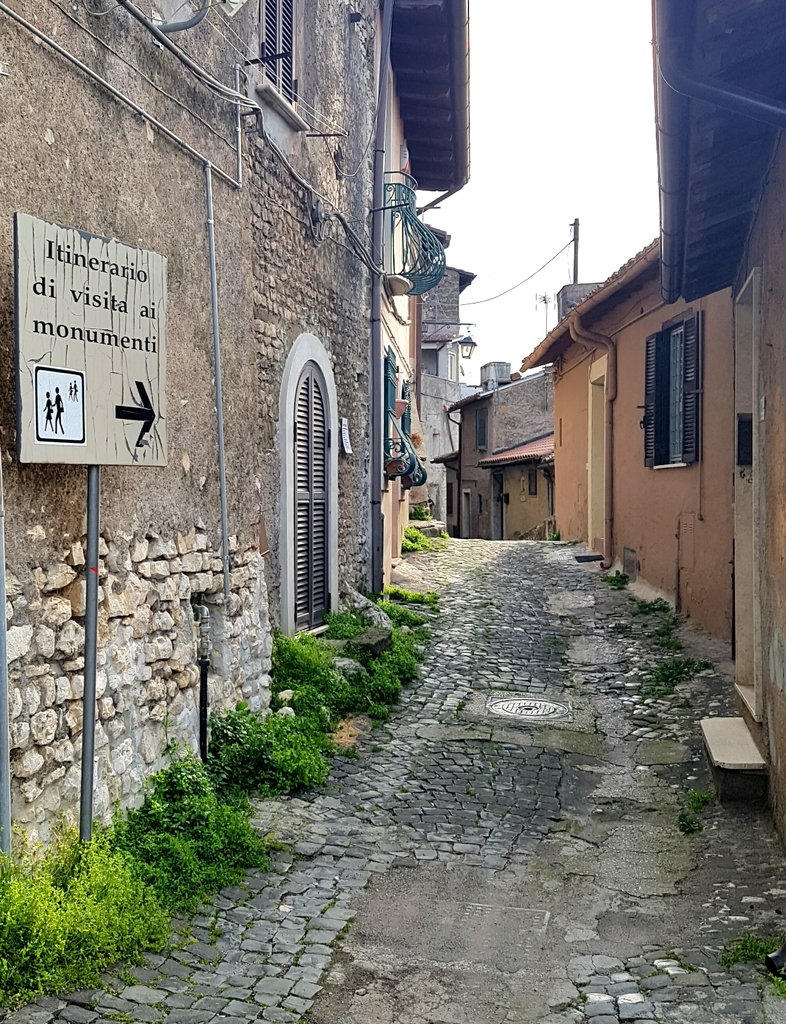 Speaking of cars, the tiny Roman streets of Palestrina have barely widened since medieval times and they're a challenge for anyone unfamiliar with narrow roads and blind corners. Even locals take advantage of the free parking and park their cars on the lower ends of the main street. If you're considering hiring a car then do as the locals do and head towards via Barberini for the best parking spaces.
Jen will accompany guests directly to the house and assist with bringing luggage and groceries at the time of arrival. Not driving? No problem, she'll even pick you up from Zagarolo train station.
The church bells of the nearby parish can be heard as they resonate through the cobblestone streets. It's a quiet and safe neighbourhood and feels very local, a vintage Italian vibe.
After the sun goes down, Palestrina becomes very quiet and reserved however at Altavista there's plenty to keep you entertained. Get the fireplace roaring and fill the rooms with warmth, there is an extensive collection of multi-language art books, novels and travel guidebooks for Lazio. Crank some of the CD collection and dance around in your PJs as you sample some of Lazio's finest wines.
The Verdict
My first visit to Palestrina will not be my last. I now have a growing list of food festivals to visit and sample, historical sites to explore and a whole host of new activities to try on my next visit!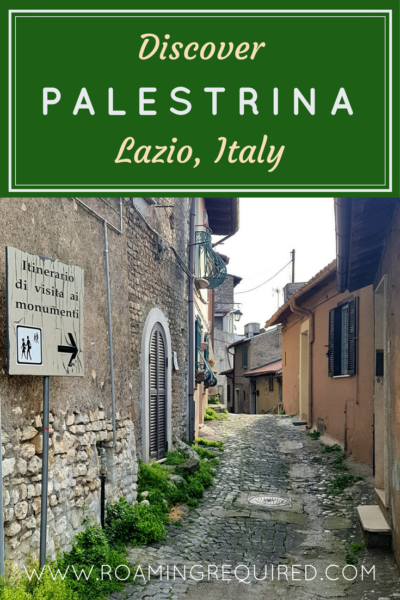 Disclaimer
Our visit to Palestrina was in conjunction with Italy Where Else. Opinions, content and images, as always, remain our own. We were not financially compensated for this post.