What if I told you there's a five-star hotel offering a cheese afternoon tea in London. Would you want to go? How about if I said replace the iconic scones with jam and clotted cream with savoury scones with chutney and cheese. How hungry are you now? 
The Georgian House is a five-star family-run boutique hotel in Pimlico situated in London's West. It remains a family treasure after being handed down through the generations for over 150 years. Following a recent £250,000 12-month interior revamp, the hotel added eight new bedrooms, the Pimlico Pantry and the private meeting space of the Cubitt Room.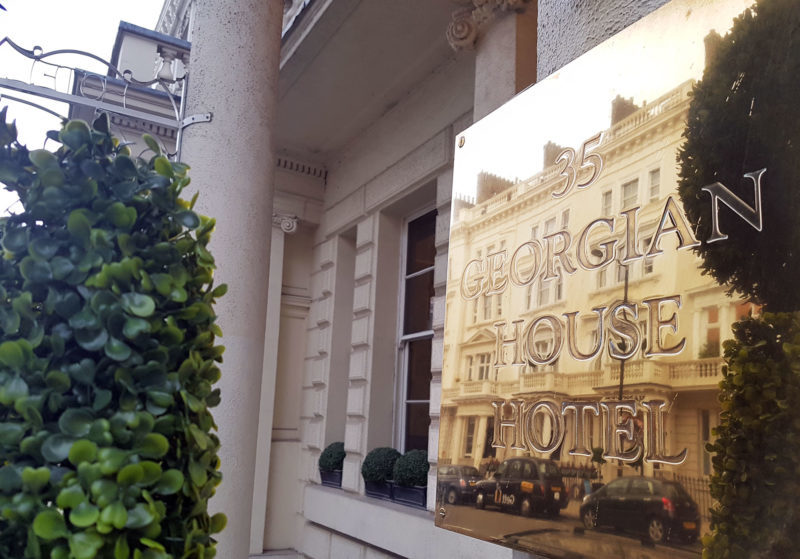 The hotel prides itself on its locally sourced produce, including a suppliers list in its menu. Fern, Pimlico Pantry's Head Chef, developed a fresh menu for the experience with this modern take on this staunchly British tradition.  This glorious conception is so Gouda on so many levels, it's one not to be missed!  😉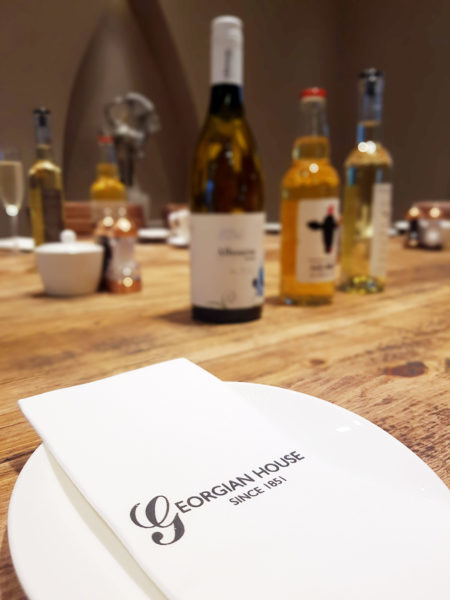 I joined Fiona from London Unattached to review this three-tiered cheese-fest. There is a tea menu included however we opted for the bespoke cider and wine pairing to complement each course.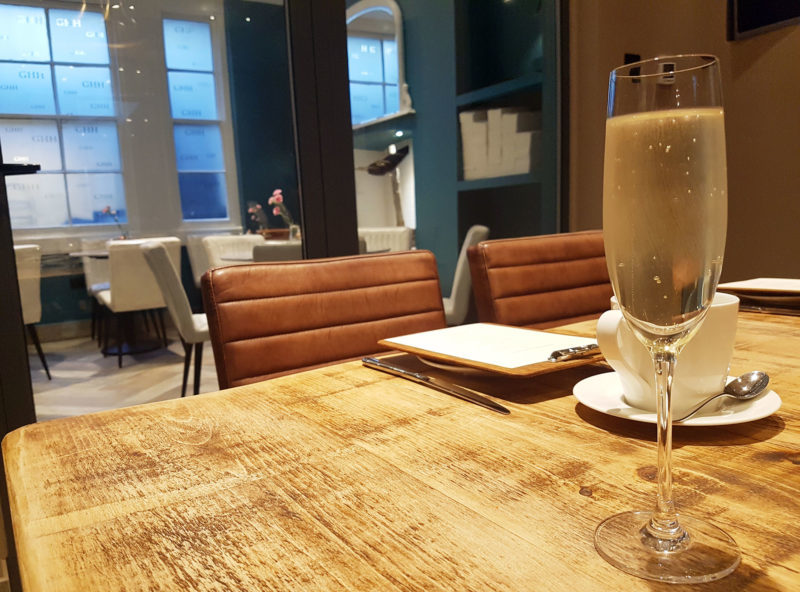 Our afternoon started with Prosecco before being coached through the menu and matching pairings for each stage of the tea although non-alcoholic options are available.
The savoury plate includes open sandwich of 'nduja and roasted pepper sandwich, a smoked cheddar Welsh rarebit with apple chutney, and my favourite, tomato, basil and Burrata bruschetta.  I couldn't get enough of the delicate creaminess of the Burrata combined with the freshness of the pesto.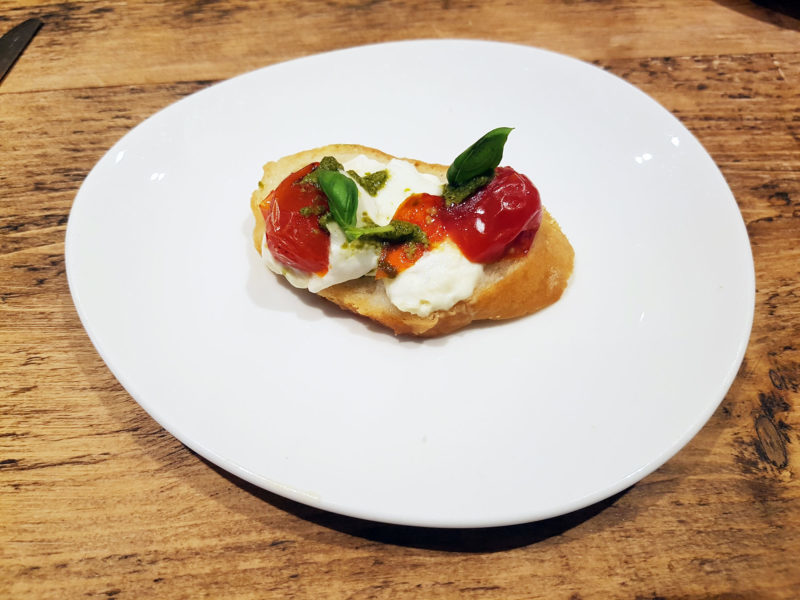 Paired with white Pinot Noir from Albourne Estate near Brighton in the UK. The wine features a distinctive colouring of a rose, stemming from the fact the grapes are whole-bunch pressed, with the skins producing just a hint of colour. Notes of cherry blossom and strawberry overtones complement the savoury plate nicely.  
As I welcomed the baked plate, my eye caught the delicate cheddar and thyme scone alongside a zesty cheeseboard chutney and freshly cut apple.   One shouldn't linger too long over taking photos, and enjoy the warmth of the scone with the sweetness of the chutney.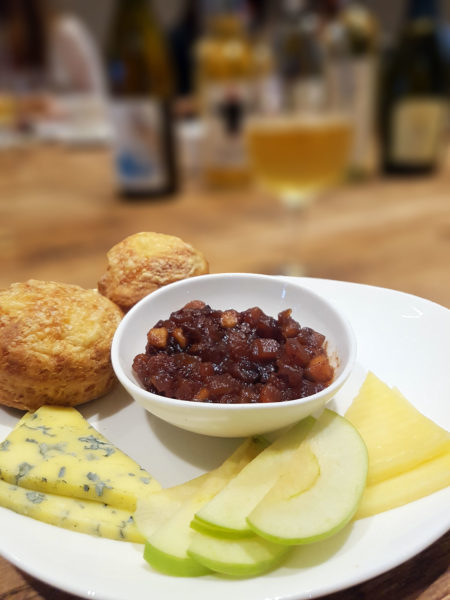 This plate was paired with Silly Moo Cider from Sussex. While the earthy dry cider wasn't to my personal taste I loved the story behind the brand.  The name came about as the cows go a bit silly when they devour the apple pomace left behind after pressing.   Silly Moos!
Lastly was the sweet plate. I'm not the biggest fan of blue cheese but I'm always willing to try anything.  The Gugu Blu drunk cheese with figs and Scottish oat cake was interesting.  Potent is one way to describe it, one was certainly enough for me.  
More to my tastes were the sweeter options.  One can't have cheese and dessert without cheesecake.  Stunningly presented in a cone with red berries, the mascarpone was nice however leaving the cones til last meant the cone was on the soft side.  Lesson learned, eat this first!
The Abergavenny goat's cheese mousse, basil and blueberry tart peaked my curiosity.  I found myself diving into it really not sure what to expect.  The marriage of flavours resulted in an airy and light filling encased in a crunchy shell.
Sweet plate was paired with Entice Dessert wine from Hattingley Valley.  It's said to be a perfect pairing to blue cheese. With aromas of peach and elderflower this ice wine provides a refreshing sweetness balanced by high acidity.
Overall the concept is a solid nod to the current on-trend movement of cheese. The three-tiered cheese afternoon tea will set you back £35, plus an additional £15 for the optional drinks pairing. Afternoon tea is served from 14.30 to 17.00 Monday to Sunday.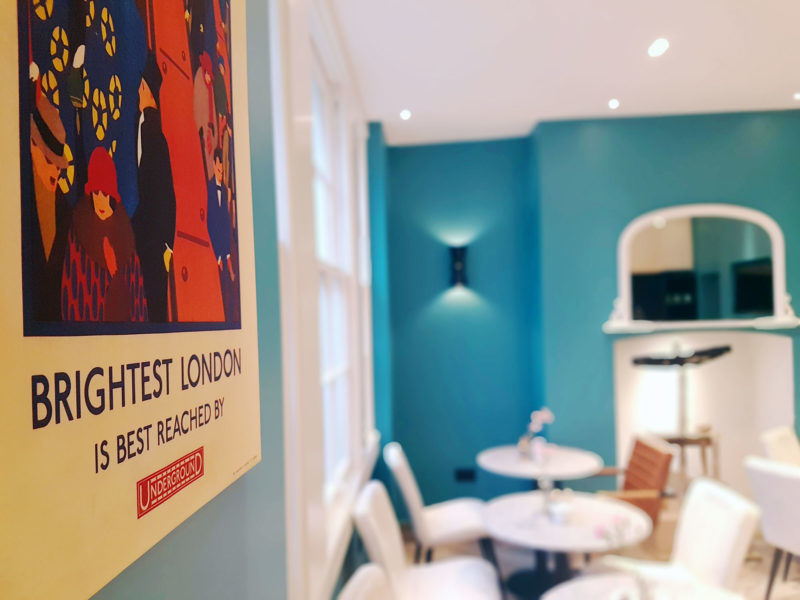 The Essentials
Pimlico Pantry at the Georgian House Hotel
Where: 35 – 39 St George's Dr, Pimlico, London SW1V 4DG
When: Monday – Sunday, 14.30-17.00 – for a limited time!
Nearest tube: Victoria
Cost: £35 pp (additional £15 pp for drinks pairing)
More info: Read Fiona's review here.
Disclaimer: I was a guest of the Georgian House Hotel in return for an impartial review.  We were not financially compensated for this post.