Welcome,
We're Roma and Russell, a married Aussie couple currently based in London and trying to experience as much of the world as possible!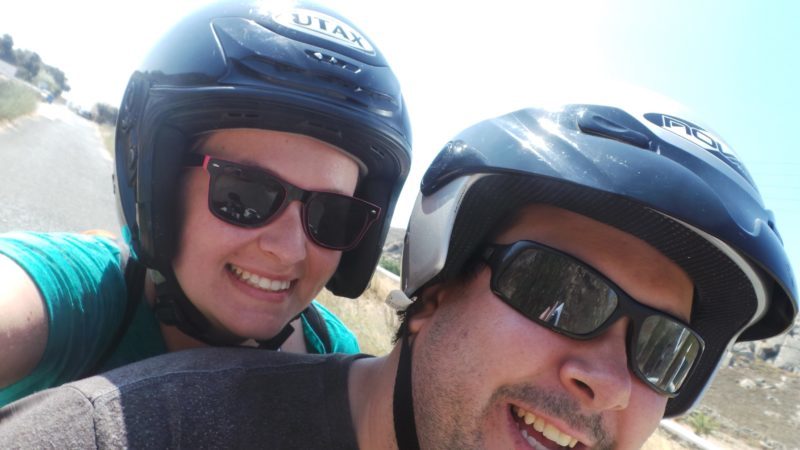 The Blog
Roma started Roaming Required about 4 years ago as a way to share our travel stories with friends and family back home. Over that time, we've been fortunate that more and more people have been interested in our travels and the blog has grown in both size and scope.
Part Time Travellers
Outside Roaming Required we both have full-time jobs. This makes us, by definition, part time travellers making the most of our weekends, public holidays, and annual leave quota. Whilst it may be a dream to become full time travellers, we are very happy with our part time travel lifestyle. We plan our destinations carefully, identify where we want to go and what our must see places are, and try to experience as much as we can, whilst we can.
Who Do We Write For?
We write our travel articles for people similar to us – full-time working professionals who are looking to get the most out of life. That might be a pop-up cocktail bar after work, short break from London or for those working couples, it might be planning their one or two big annual holidays a year.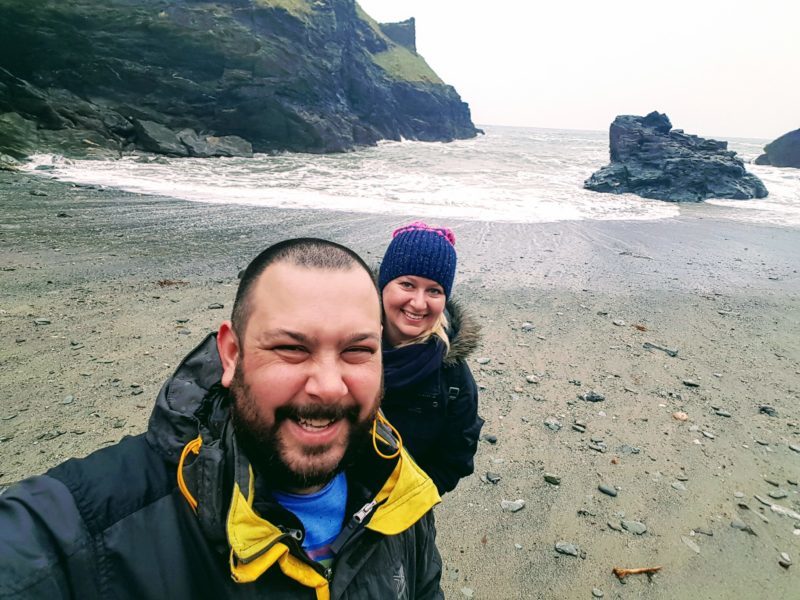 We're not backpackers, we don't have an interest in party cruises, and we don't do the 8 person dorm room scene. We're in our <ahem> 30's and looking to learn from our travels, experience new things, and discover the history of the towns, cities, and countries that we visit.
Getting to Know: Roma
I'm Roma, a wanderlusting Australian living in London. I left the sea, salt and sand of Sydney in 2012 to 'live the dream'.  Apparently most people think I'm nuts to leave this behind and squeeze my life into a 40 kg suitcase…. but I had an urge for more.  
I'm adventurous at heart and find that I am consistently pushing the boundaries for us to have those adrenaline-pumping heart-thumping experiences.  Everything from sky-diving with a hangover, to ziplining through the forest, to stumbling around a nuclear fallout zone, I'm the one with the brilliant ideas, that sometimes looking back, just aren't so brilliant after all!
My real love is photography. I was given a film SLR as a small child and told to go play. I entered photography competitions for children, and won, several times. Then as a rebellious teenager I put my camera on the shelf where it gathered dust for years ago when I picked it back up several years ago. As you can imagine, a lot has changed since then so I entered the world of digital photography. In the last year I'm actively trying to make more video content. If this is something you like and want from us, give us a shout and let us know! 

My second love is food.  My mantra is quite often travel, eat, blog, repeat.  As much as I'd love to, we can't always go to the best/Michelin-starred restaurants but I love a good farmers market and discover locally sourced produce.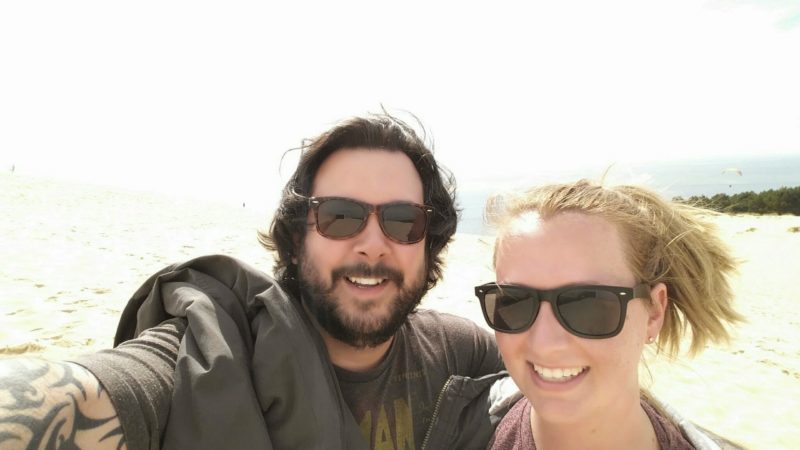 Nowadays, after living in London for a few years, I like to think of myself as a realist.  While I'm not a candidate for Extreme Couponing, I am a passionate penny pincher.  Living in London isn't cheap so we try and find ways to cut costs. In this blog you will find me authoring many tips and tricks to save cash.  It won't make you rich, but it might give you an extra day or two at a destination, especially London!
Getting to Know: Russell
I was born and raised in Sydney and moved to London in 2012 with my (then) girlfriend Roma to travel and experience as much of Europe as possible.
One of my passions is history so having the opportunity to explore the UK and Europe has been utterly incredible and I love every minute of it. I'll never forget the first time that I visited the Victoria Albert Museum and walked through an exhibition of Roman ruins and touch a stone column which was 1500 years old…it was mindblowing.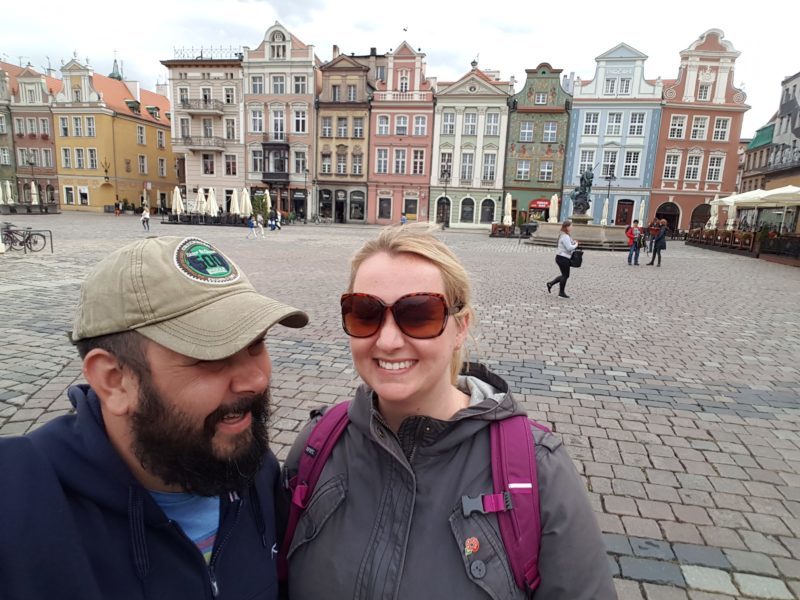 I guess I'm a bit of a walking contradiction because aside from history, my other passion is technology. Yes, I'm the one wearing two watches (one smart, one regular), whilst taking notes on my phone during our travels, typing them up on my tablet whilst listening to a tech podcast, and then downloading whatever the latest app is to stay connected with the world. Yeah, I'm just a guy who loves his tech.
Personal Highlights?
A small selection of some personal highlights since living we've been living a travel lifestyle;
Experiencing my first real snow fall in London 2013. I was on my way to work when it started snowing and I was so excited I actually called Roma and woke her up to tell her it was snowing

Visiting Whitby Abbey and being able to walk amongst the ruins and literally

touch

history

Churchill's War Rooms in London, absolutely phenomenal

Following in the footsteps of the WWII Allies as we explored Bastogne and Hurtgen Forest

Proposing to Roma during an anniversary trip to Dubai (she said

yes,

phew!)

Taking a Winter roadtrip along Iceland's ring road

Driving from London through France to Costa Brava in Spain

Learning about the long and complex history of many countries in Europe whilst visiting their museums. It made so much more sense than learning from a text book

Standing on Omaha Beach in Normandy
Now that you know who Roaming Required is…
Get in touch, comment on any posts you like or find us on social media just to say hi.  You can follow us and our adventures on here or on Twitter, Facebook, Instagram, Snapchat, and Pinterest.

Come roam with us!

Roma & Russell
-xxx-